NEW GEOSIGN WEBSITE
topic : geosign-web-internet, Tuesday 15th september 2009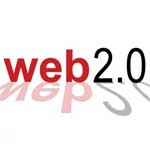 This year, GEOSIGN modified his website and his way of communication. We clarified the design and the skin, now the links are logically organized...don't hesitate to explore the links and learn more about funeral field (cemetery, funeral space, columbariums, cemetery regulation...etc). Now there is two main logical part:
The top drop-down menu made of 4 mains tabs linked to our major services. And we add a menu on the right side more "dynamic" whose links could change.

Concerning the top menu, 4 main title :


GEOSIGN tab introduce our skils and services. There you could find a concrete anwser of your cemetery issues.
CEMETERY tab is specialized in cemetery (funeral space not included). Here we suggest some advices (from our 15 years experience).
FUNERAL SPACE this is particularly interesting tab for those who don't know what a funeral space is composed of.
CONTACT No more need to look for at the bottom of the page the contact adress! We are outgoing, don't hesitat to contact us!
Concerning the lateral menu :
We are glas to present you a totaly new part :

The articles.
It let us a way to inform you of news or whathever information we'd like to publish online and quickly..

In the
tools
box, a lot of shortcuts (favorites, GEOSIGN website in french, Get firefox) and the best one :
glossary
.

the
keywords
boxes let you do a quick search on the website

Finally, the
cemetery slide
show concrete pictures of our activity, and make your surf more fun !
We suggest you to have a look to
sitemap
which summarize all the website links.